If your are a Canadian, but your child was born in India by a surrogate mother using sperm and egg from anonymous donors, is your child is a Canadian?
According to the law, NO! The child must be genetically related to at least one parent to be considered Canadian.
Two cases in British Columbia are challenging this law now in court.
Surrogacy is very emotional topic. This is the land where our moral is not adequate any more.
In 2012 I spent 3 weeks in surrogate clinic in India.
Here is my story with portraits and interviews with Indian's surrogate mothers:
"The hidden face of surrogacy"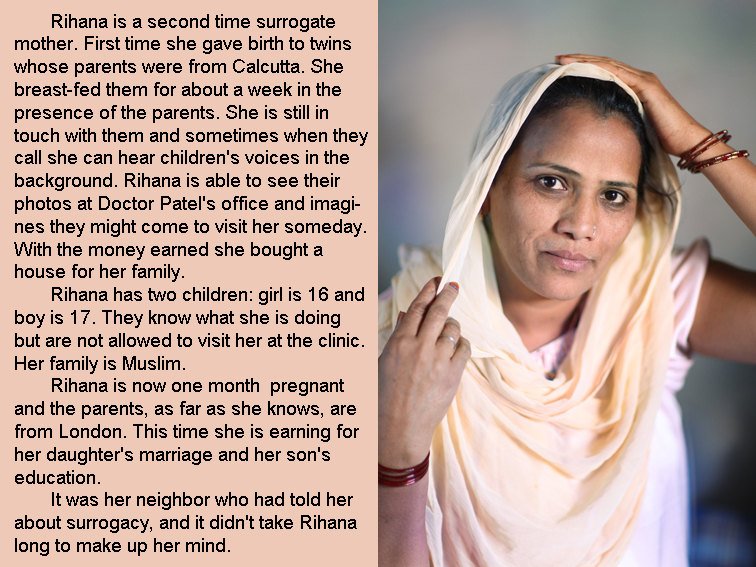 Posted by Polina Fedorova
On January 8, 2015
0 Comments