We recently purchased a photo on acrylic and were blown away at the results. We never really heard much about printing on acrylic but the end result is more sophisticated then printing on canvas. Being a photography school we always like to be up to date with modern printing options and jumped at the chance to do a product review on Big Acrylic


When the package arrived at our studio it took us 5 minutes just to open the corrugated box to pull out the Acrylic. See these guys leave nothing to chance when protecting the acrylic. There were 2 levels of corrugated material, Foam corners on the acrylic, bubble wrap and extra plastic wrapping around the front of the bottom and top of the acrylic.
We decided to print company logo and was impressed with how vivid the colors were. The orange in the photo really popped and the blue was spot on. I can see how photographers or signage markets would love this medium
We received the float option acrylic which was told was the most popular display styles. After researching for this blog post it seems that Big Acrylic offers more hanging and display option and thickness sizes than most. Custom sizes are also available. With the float option there is a wire for hanging. Just take out of the box and hang on the wall.
Although we did not order from the website the process seems easy enough and very user friendly. There is a tutorial in the middle of each product page which has videos and explains the different hanging and display options.
Being a photographer as well I was happy to know that a 15% discount is given to pro customers on all orders. After researching other acrylic suppliers most demand a certain volume to receive discounts.
We would definitely order again.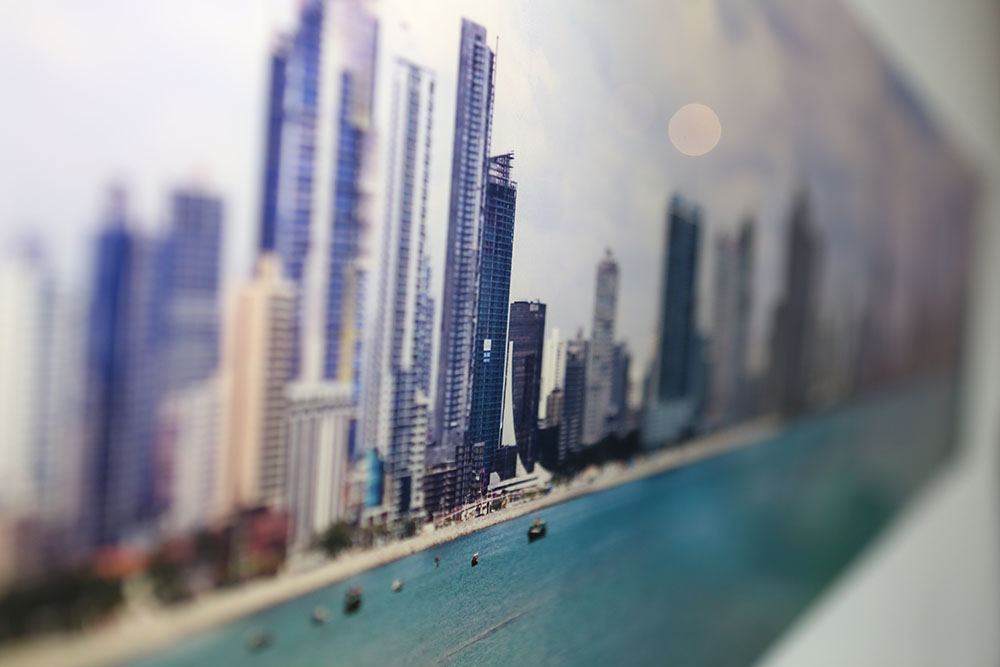 Posted by Polina Fedorova
On January 12, 2015
0 Comments